Proudly serving the cities of Banning, Beaumont, Coachella, Desert Hot Springs, Eastvale, Indian Wells, Indio, Jurupa Valley, La Quinta, Lake Elsinore, Menifee, Moreno Valley, Norco, Palm Desert, Perris, Rancho Mirage, Rubidoux, San Jacinto, Temecula, Wildomar, and the surrounding communities.
HOW TO BECOME A FIREFIGHTER
Please fill out our contact form and the optional information below and we will have one of Recruitment Team Members get back to you shortly.
All fields denoted by "*" are required.
A: Riverside County Fire is part of CAL FIRE. When you work for Riverside County Fire Dept., you are a CALFIRE employee. To apply for CALFIRE/Riverside County Fire Dept., click here https://www.fire.ca.gov/careers/
B: If you are ready to apply, select the 'Open Examinations' icon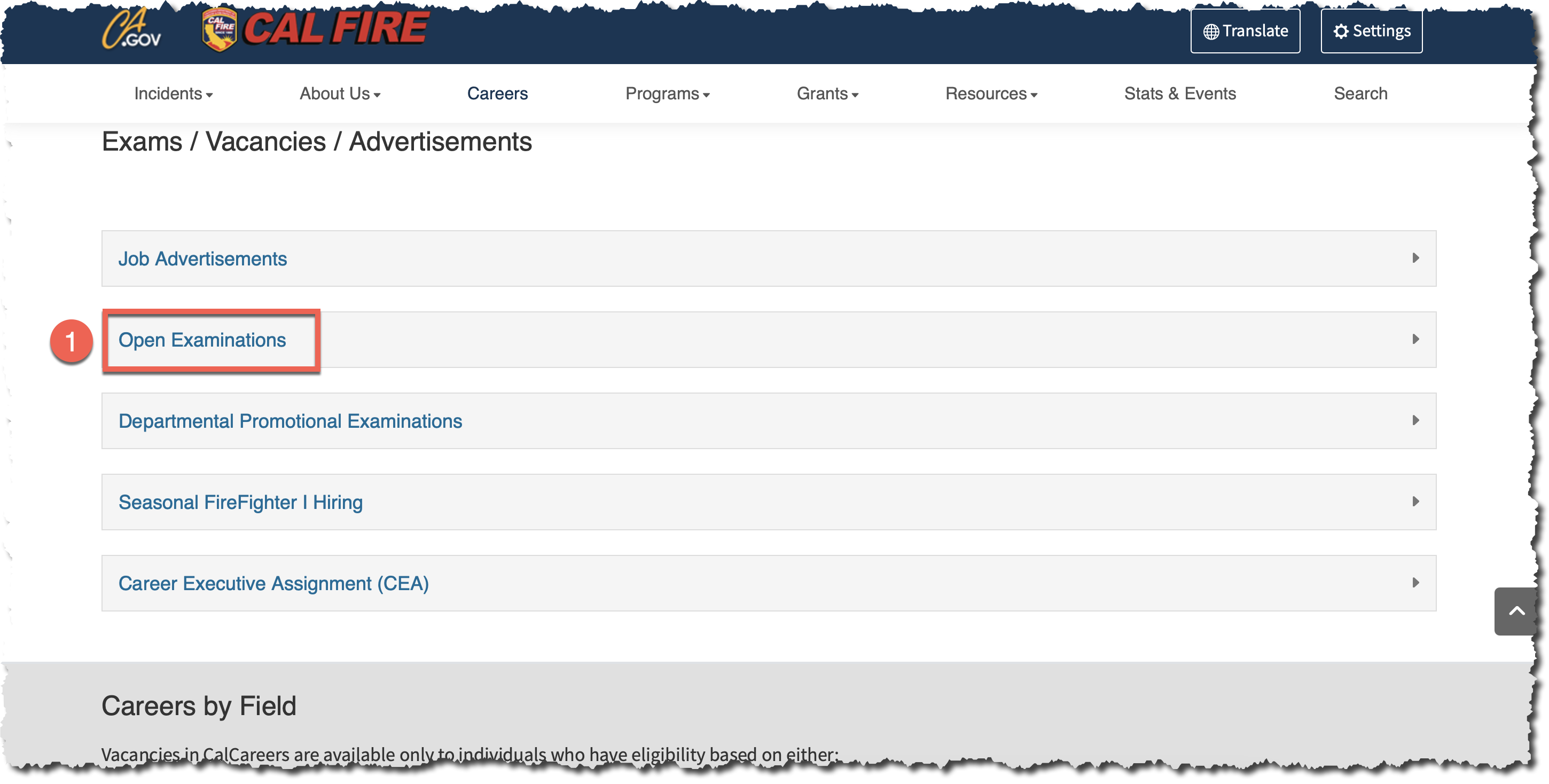 C: 'Open Examinations' are jobs you can apply for right now, but you need to take an eligibility exam first.
D: If you do not see the job you are interested in, it may not be available till a later date.
E: For example, if you are looking to become a Firefighter II (Paramedic), select Firefighter II (Paramedic) and the job bulletin will open. For a sample, click here.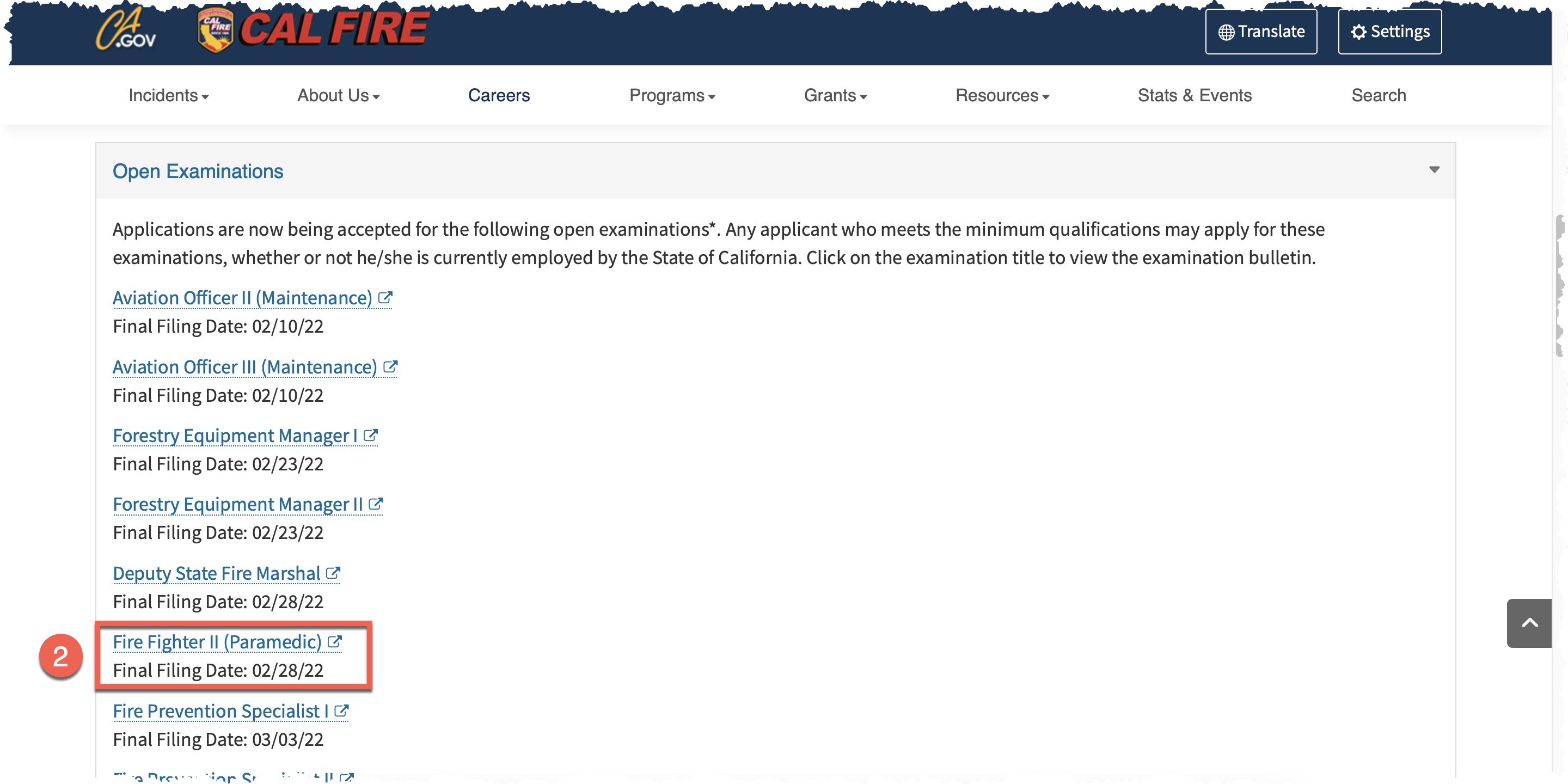 NOTE: YOU MUST MAIL IN YOUR APPLICATION TO APPLY TO TAKE THE ONLINE EXAM.
A: If you have not already done so, it is time to make a CalCareer Account. By creating a CalCareers account you can-
Receive contact letters for job opportunities electronically
Set up notifications for new job opportunities using Saved Searches
Upload and store your resume
Easily view your eligibility status
Save and submit multiple applications electronically
B: Create or login to your account here https://www.calcareers.ca.gov/CalHRPublic/Login.aspx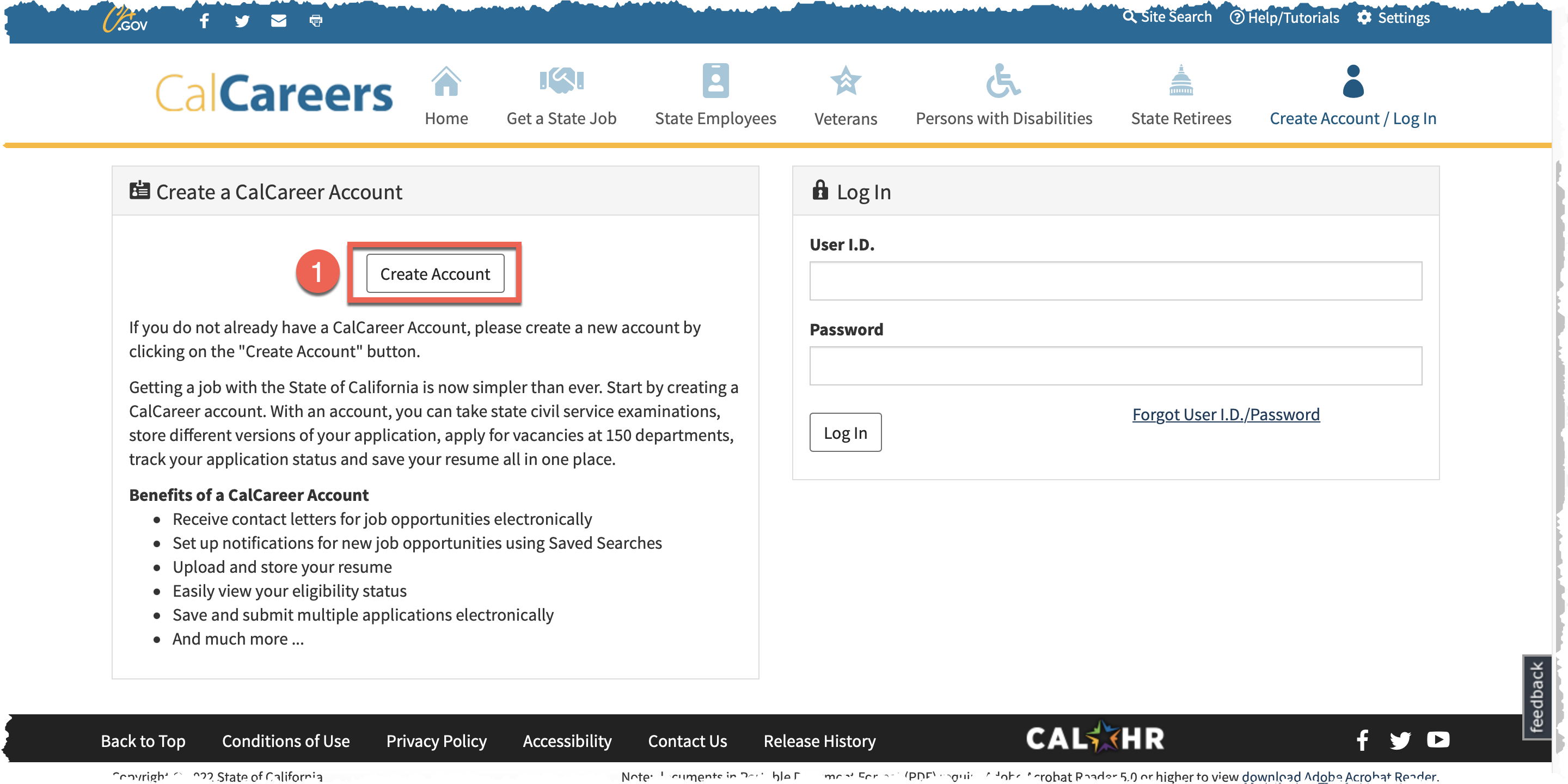 C: While you are going through the exam process you can look for positions in specific locations.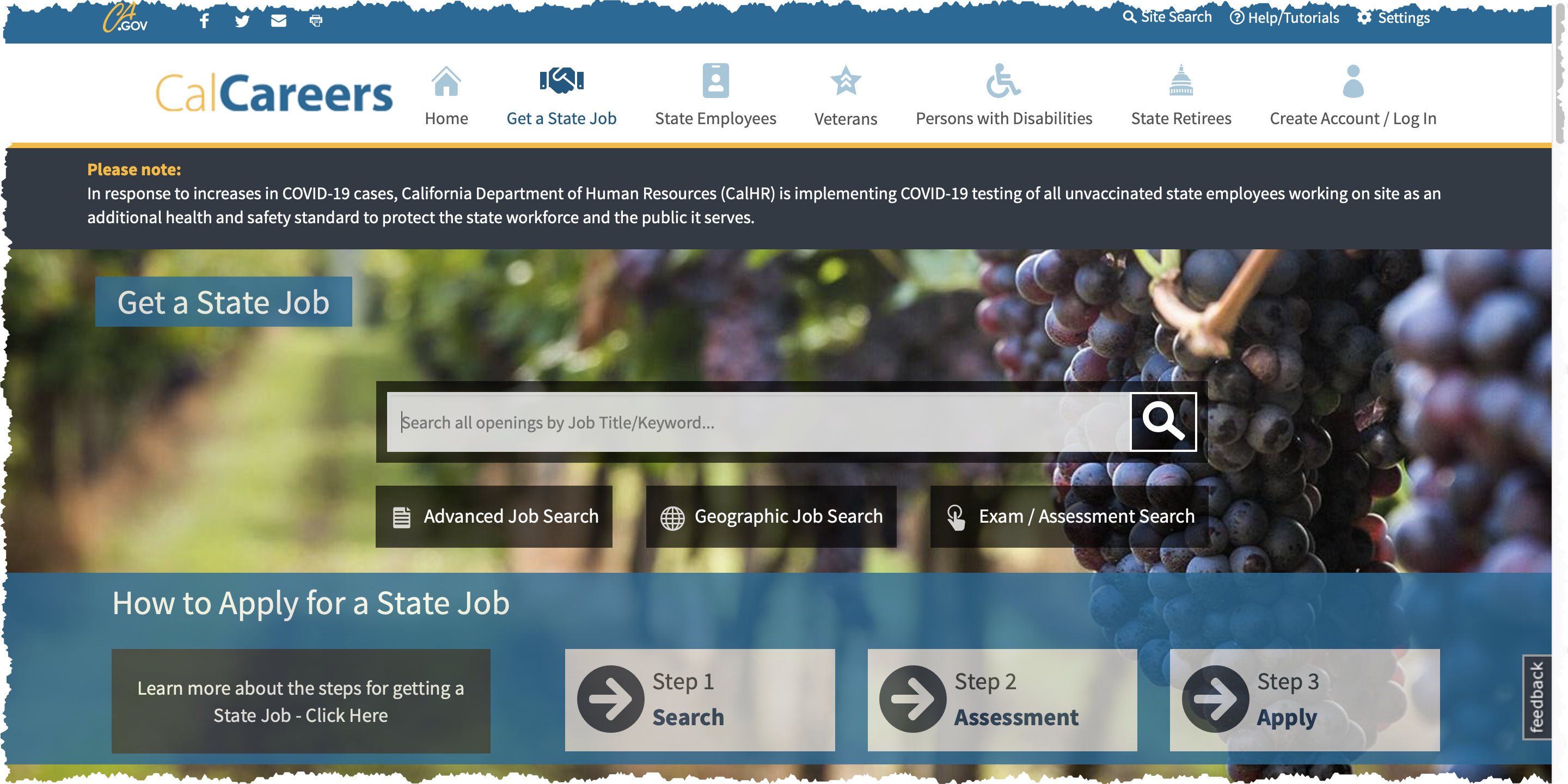 D: Type in the job title or a key word. For example: paramedic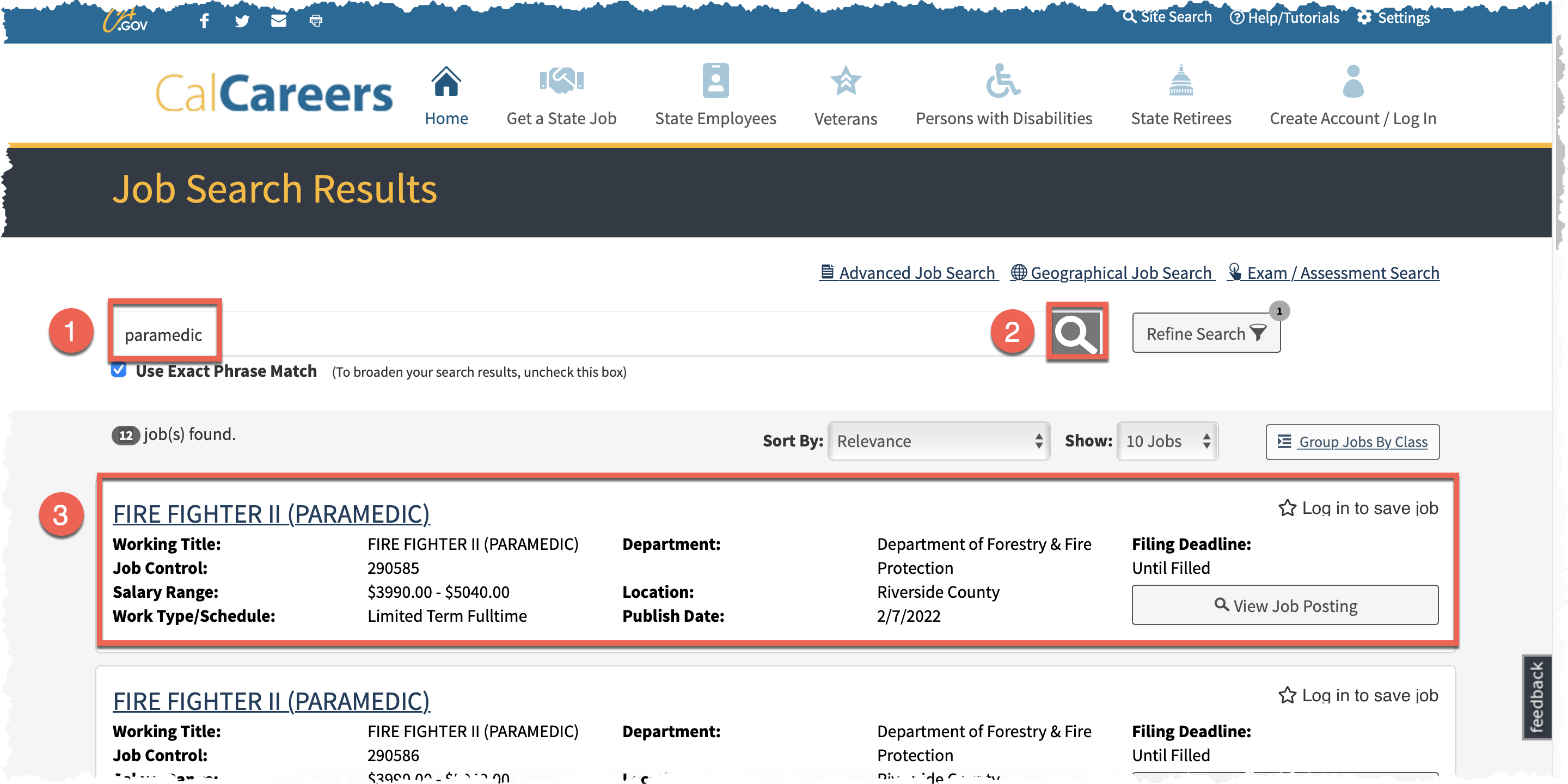 E: Once you are eligible you can press 'Apply Now', then complete the application process.